Watch out truckfest DLR Transport have a few vehicles attending this bank holiday weekends show at Peterborough showground. Included at Peterborough will be DLR Transports most recent additions 2 "show room fresh" Scania 580 V8 Griffin spec units adhorned in DLR's new 45th anniversary livery.  So if your going to the show keep your eye's out for these beauties alongside a few of the old faithful.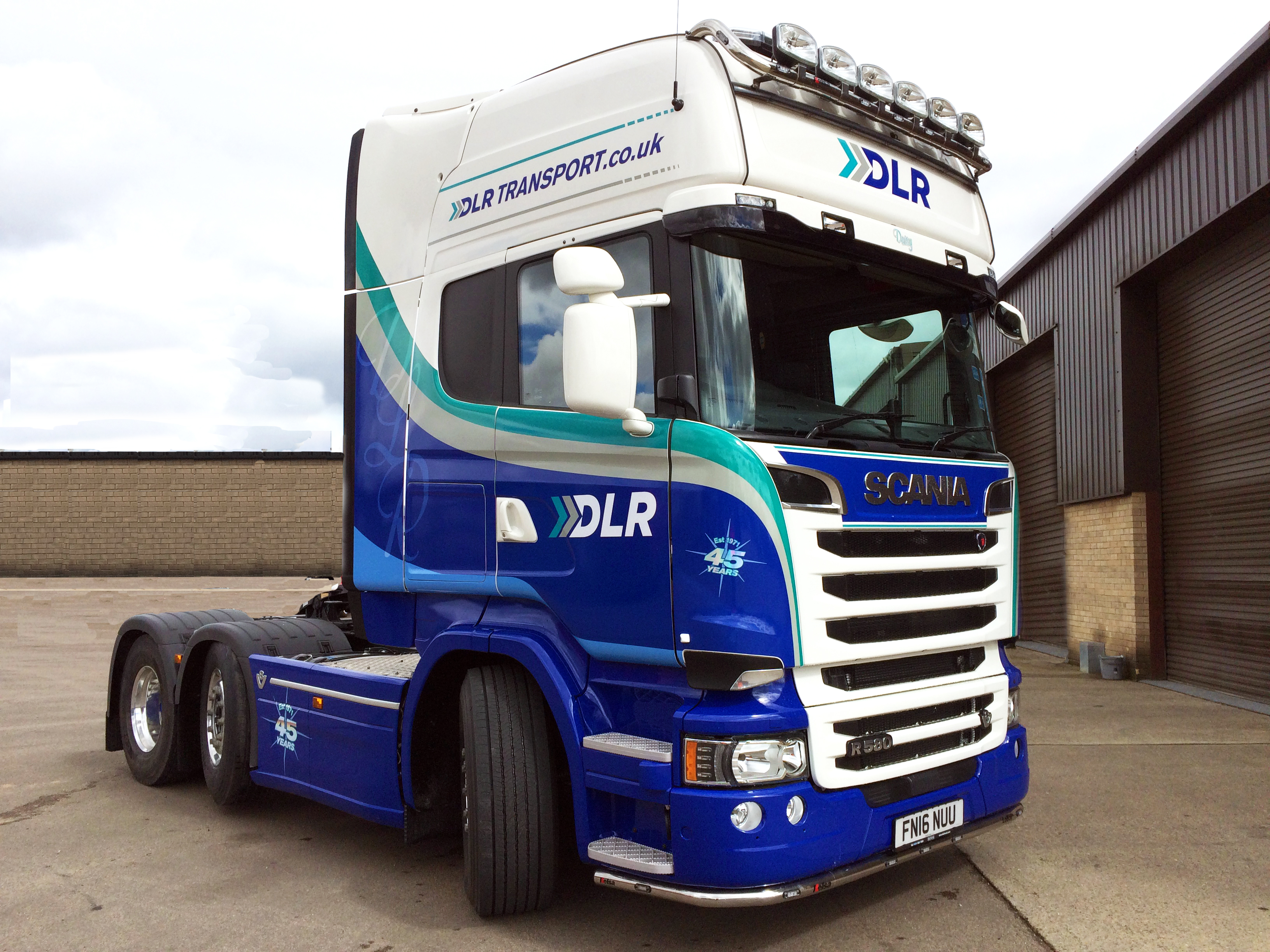 Look at the detail !!
A big thank you to Malc and his team at Judson sign's, Mansfield for the livery
Keltruck as the suppling Scania dealer and
G.E. Autosevices Ltd for fitting the Kelsa bars and the Traffic Angel audible left turn and multiple camera system.
Tel: 01636 616418 – www.geautoservicesltd.co.uk