DLR Transport operate a large fleet of Moffett vehicle mounted forklifts that we can transport all over the UK utilising a variety of trailer types. Our M8 Moffett forklifts feature all-wheel drive, high lift masts, and compact manoeuvrability with a maximum lifting capacity of 3 tonnes.
DLR's Moffett fleet also feature some multi-directional "Four Way" machines that are able to move side to side as well as forward and back; these machines can manoeuvre long loads such as beams through narrow entrance ways, or up drive ways where other industrial machinery would not fit. To further complement our Moffett fleet DLR have developed specialised attachments that enable our Moffett forklifts to efficiently swap between the use of standard forklift tines and attachments for a variety of uses; from extension tines to barrier grabs DLR has an attachment for the job.
Our variably pressure grab has been design to allow the operator the use of tines, clamps and lifting tubes.  The clamp and lifting tubes have been created to lift concrete pipes and rings, of varying sizes without the need for chains, allowing for a more efficient on/off load procedure.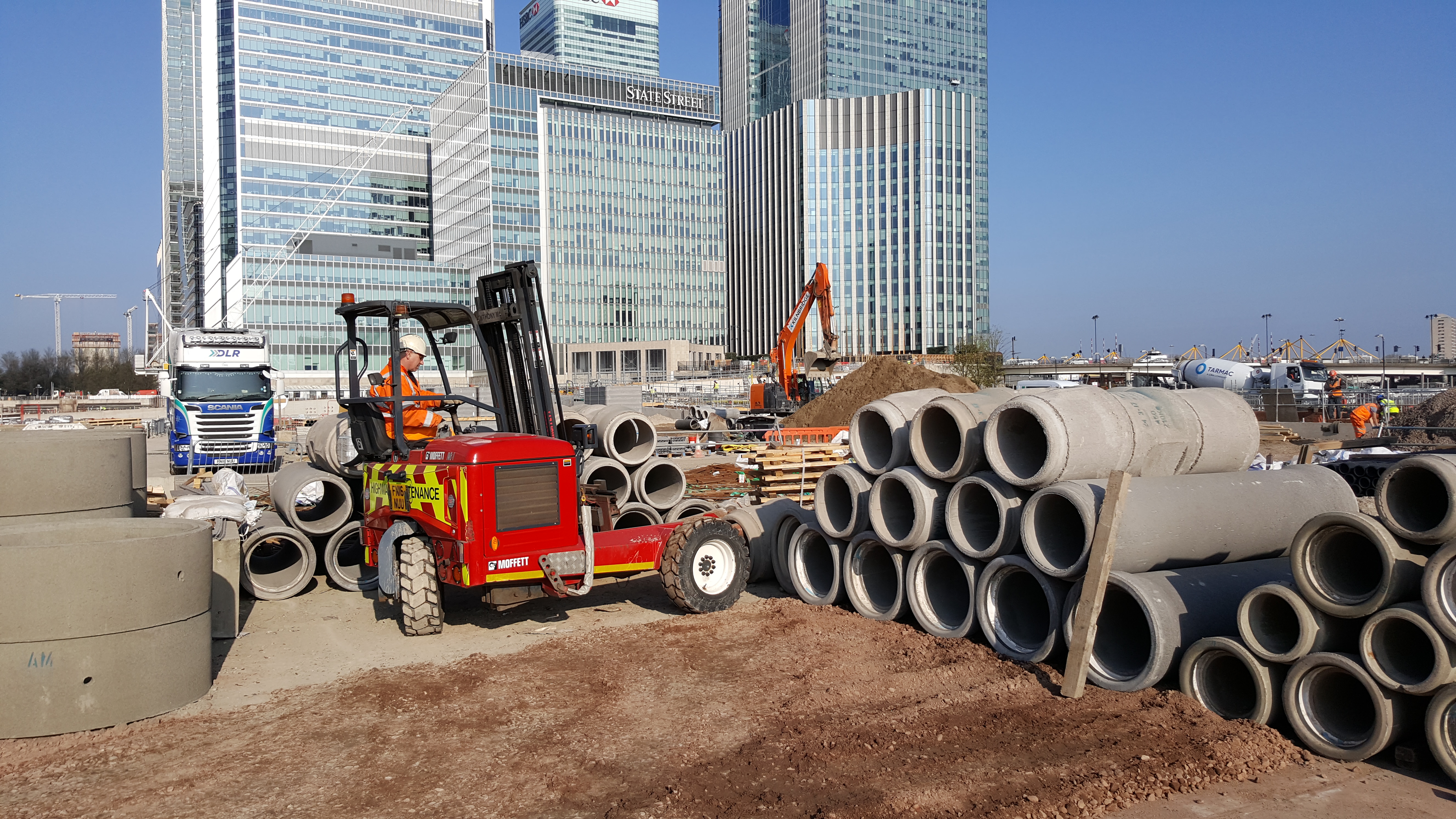 Lifting Tubes, M8 Moffett
Pipe Clamp, M8 Moffett
Lifting Tubes, M8 Moffett
DLR's Moffett attachments don't just stop at lifting concrete rings through, they can be utilised for many other uses such as recycled bale collection, larger palatalised good, crates, barriers, sheeting and much much more.
DLR's Grab, Recycled Bales
Four Way, Narrow Access
Delta Bloc, Barrier Grab
Chapter 8 compliance.
DLR Transport moffett drivers are trained professionals meeting the high standards required to achieve RTITB accreditation.
If you would like to discuss how DLR's Moffett fleet can work for you; contact the DLR transport team today either via phone or email. Further more you can follow the link to more information: http://www.dlrtransport.co.uk/moffett#